Welcome to freeride paradise
You can make your dream come true by skiing at Bakhmaro Cat Skiing Resort. Unaffected by civilization and surrounded by untouched nature, you can enjoy skiing off-piste in conditions never experienced before!

High mountain cat skiing 
Hollow is a unique cat skiing resort located at a height of 2050 metres above sea level amid high mountains. Bakhmaro is surrounded by high mountains on three sides, while the western side is open, where a cool breeze blows from the Black Sea and blends with the mountains to form a unique climate. Bakhmaro experiences considerable snowfall accumulation due to mountain and sea air. 

Extreme long and snow-rich winter 
The snow cover reaches up to 3 metres during the winter season, which lasts for about four months. Even the snow of Bakhmaro is unique – the friable and best snow to ski on will make you feel like none of the other European resorts! 
Bakhmaro cat skiing resort is surrounded by forests of centennial pines and fir trees, sunrise and sunset mountains, each with spectacular slopes and slants. In Bakhmaro, cat skiing is a free ride and ski tourers' paradise! 

The rich landscape for every weather 
There is an advantage to skiing at this destination regardless of the weather – the landscape makes it possible to do so. The snow is perfect and we can easily different types of relief in the forest in this kind of weather. A day of skiing cannot be spoiled by fog, snowfall, or bad weather. In this unique snow cover, snowcat skiing, heli-skiing, and ski touring become more enjoyable every day. 

Remote ski sites with beautiful views
In Bakhmaro, there are no ski lifts. Everything here looks like the first time shepherds discovered its beauty and climate and turned it into a resort. The colourful wooden cottages scattered in a small area will make you feel as if you are travelling in a fairy tale. Neither modern infrastructure nor modern technology is available. 
A snowcat or ski-doo is the only way to get in touch with civilization. Heliskiing is also available, involving a five-seat helicopter. Our capabilities become limitless as we fly where we can't ride a snowcat – to ski down mountains, nobody has skied ever before!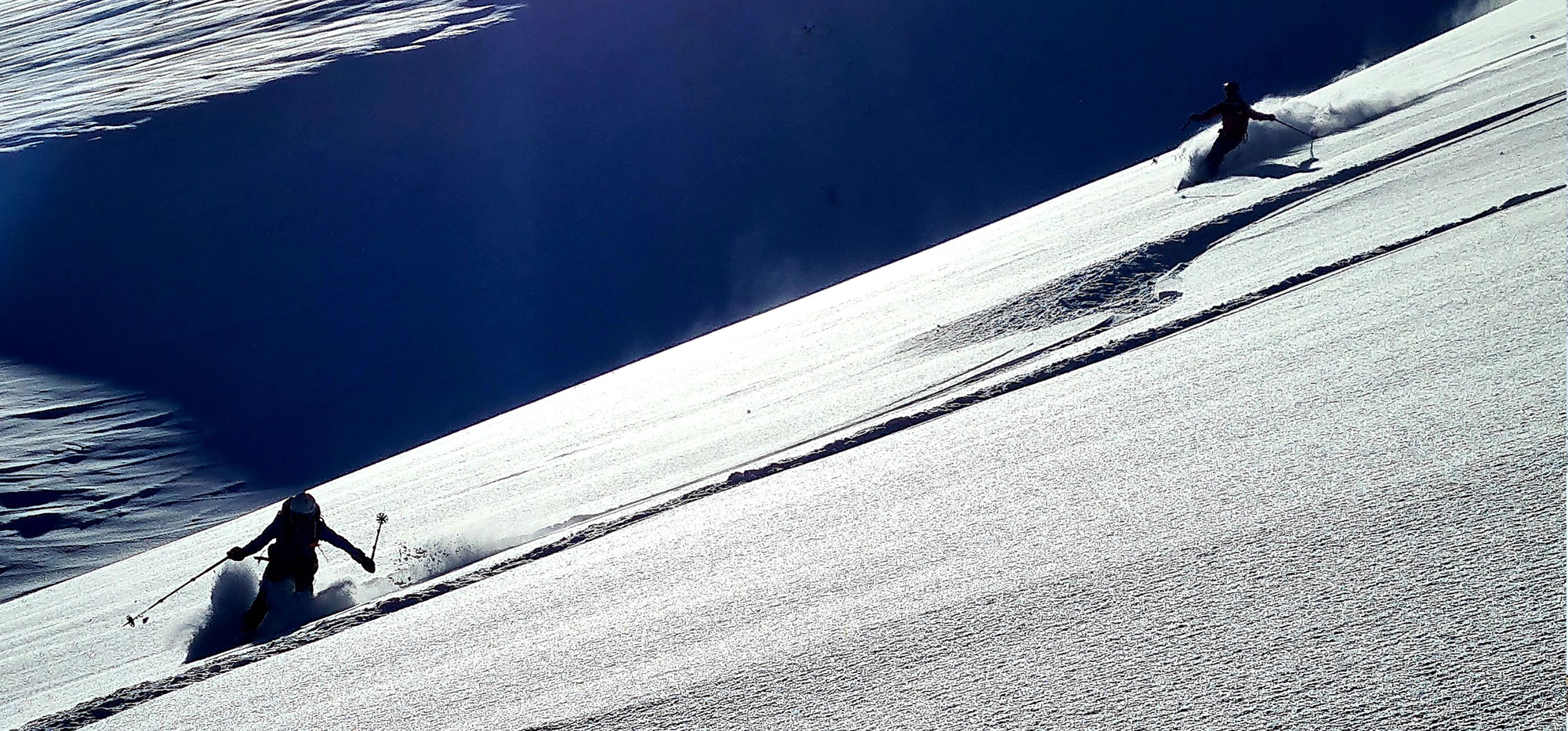 Ski every mountain with a snowcat & helicopter
The advantage of our area is that heli-skiing in bad weather can be replaced with cat skiing, whereas in good weather we can ride on a helicopter. For this reason, we offer mixed tours, combining heli-skiing and cat skiing. 
Unique landscapes in the Georgian mountains
This unique scenery lets you enjoy a magnificent view of the Black Sea shoreline in front as well as the beautiful peaks of the entire Caucasus mountain range, including Ushba, Elbrus, Shkhara, and Tetnuldi, Dikhtau, Constantau, Mkinvartsveri, Tebulo, and others. 
There is nothing artificial or man-made in this part of the world – Bakhmaro is only accessible by off-piste skiers, so you can experience the untouched landscapes.

Experience freeskiing like never before
If you are a professional skier, a lover of nature and adventure, and skiing on desolate mountains doesn't scare you – on the contrary, is a challenge to be embraced, then Bakhmaro promises you unforgettable ski tours. 
You will look forward to returning to Bakhmaro every winter! We will ensure an especially comfortable accommodation for you in the tiny settlement, which will be exclusively yours. Following a pleasantly tiring day skiing, you can enjoy the sauna, Georgian wine, beer, and traditional Georgian food!